In the modern age of travel, hotel booking apps have become essential tools for travelers seeking convenience and efficiency. These apps provide users with the ability to browse and book accommodations quickly and easily. If you are planning to develop a hotel booking app, it is crucial to incorporate the right features to make it stand out in the competitive market. In this article, we will explore ten must-have features in hotel booking app development that can enhance user satisfaction and drive the success of your app.
Hotel booking apps have revolutionized the way people search for and book accommodations. To ensure the success of your hotel booking app, it is important to focus on user experience and incorporate features that simplify the booking process and provide value to the users. Let's dive into the ten essential features that should be included in your hotel booking app.
User-Friendly Interface
A user-friendly interface is crucial for any app's success, and a hotel booking app is no exception. The interface should be intuitive, visually appealing, and easy to navigate. Users should be able to search for hotels, view details, and make bookings seamlessly. A clean and well-designed interface enhances the overall user experience and encourages users to explore and use your app.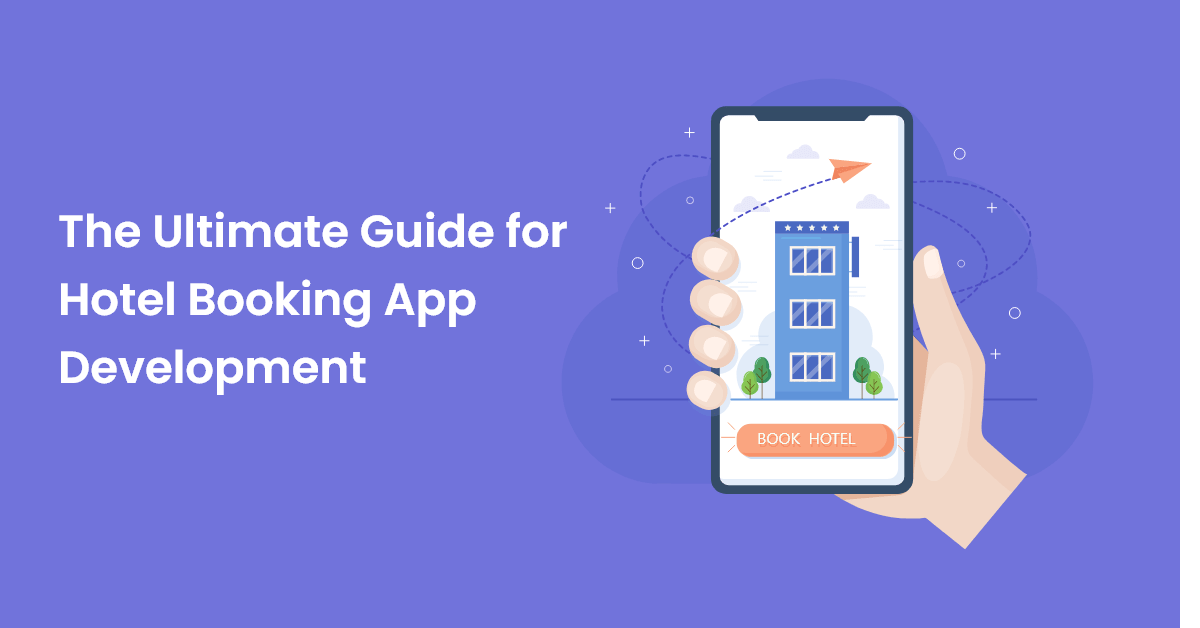 Advanced Search and Filter Options
To cater to the diverse needs and preferences of travelers, your hotel booking app should offer advanced search and filter options. Users should be able to search for hotels based on location, price range, amenities, and other specific criteria. Advanced filters ensure that users find accommodations that match their preferences, saving them time and effort.
Secure Payment Integration
Security is a paramount concern when it comes to online transactions, including hotel bookings. Your app must integrate secure payment gateways to ensure the safety of users' financial information. Implement widely recognized and trusted payment options, such as credit cards and digital wallets, and follow industry-standard security protocols to instill confidence in users and protect their sensitive data.
Real-Time Availability and Pricing
One of the key features of a hotel booking app is real-time availability and pricing information. Users should be able to see the current availability of rooms and receive accurate pricing details. Integration with hotel reservation systems and APIs allows users to make bookings instantly, ensuring that the information presented is up-to-date and reliable.
Reviews and Ratings
Including reviews and ratings from previous guests is crucial for users to make informed decisions. Users rely heavily on the experiences and opinions of others when selecting accommodations. Enable users to read and write reviews, rate hotels, and provide feedback on their stay. This feature adds transparency and builds trust, enhancing the credibility of your app.
Booking Management
Users should have the ability to manage their bookings conveniently through the app. Provide features that allow users to view and modify their reservations, including check-in and check-out dates, room types, and special requests. Additionally, allow users to cancel bookings if necessary, while adhering to the hotel's cancellation policies.
Loyalty Programs and Rewards
Implementing loyalty programs and rewards can encourage user engagement and foster customer loyalty. Offer incentives such as discounts, exclusive deals, and loyalty points for frequent bookings. This feature not only attracts users to your app but also encourages them to choose your app over others when making hotel reservations.
Push Notifications
Push notifications are powerful tools for engaging users and providing timely updates. Notify users about special promotions, personalized offers, booking confirmations, and reminders. However, it is important to strike a balance and avoid overwhelming users with excessive notifications. Opt for personalized and relevant notifications to keep users informed and engaged.
Multilingual Support
To cater to an international audience, consider implementing multilingual support in your hotel booking app. This feature allows users to access the app in their preferred language, enhancing the user experience and removing language barriers. Offer a wide range of language options to accommodate users from different regions and backgrounds.
Conclusion
Developing a successful hotel booking app requires careful consideration of the features that will enhance user experience and drive engagement. A user-friendly interface, advanced search and filter options, secure payment integration, real-time availability and pricing, reviews and ratings, booking management, loyalty programs, push notifications, and multilingual support are essential features to consider. By incorporating these features, you can create an app that stands out in the competitive hotel booking market.
Read More: How Much Does It Cost to Develop an On-Demand Instant Messaging App for Business
FAQs Hotel Booking App
How long does it take to develop a hotel booking app?
The development timeline for a hotel booking app can vary depending on the complexity and specific requirements of the project. It typically takes several months to develop a fully functional and feature-rich app.
Can users book flights and car rentals through a hotel booking app?
Some hotel booking apps offer additional services like flight and car rental bookings. However, the availability of these features depends on the integration with relevant service providers.
How secure are the payment gateways integrated into hotel booking apps?
Payment gateways integrated into hotel booking apps prioritize security and follow industry-standard encryption protocols to safeguard users' payment information. It is crucial to partner with trusted payment service providers to ensure the security of transactions.
Can users earn rewards or loyalty points through a hotel booking app?
Many hotel booking apps incorporate loyalty programs and rewards, allowing users to earn points for their bookings and redeem them for discounts or other benefits. These programs help incentivize users to continue using the app for their hotel reservations.
Is customer support available through hotel booking apps?
Some hotel booking apps offer customer support services, allowing users to seek assistance or resolve any issues related to their bookings. This can be in the form of in-app chat support, email support, or a dedicated helpline.
Read More: Most Popular Type of Hotel Booking Apps You Can Develop in 2023