If you don't know the designer of a particular clothing, how can you look for it? There may also be moments when you find it difficult to express what you need you find it in google. That usually leaves you with two choices: give up or accept that you will have to spend a lot of time looking through many search results.
Fortunately, Google offers a third choice to expedite and simplify your searches. You may simultaneously look for text and images with multisearch in Lens.
Here's how it works
Utilizing image recognition technology, Google Lens enables you to locate items online based on what you see with your phone's camera. It's intended to display pertinent information about the objects it recognises. You must use the free Google app and select the camera icon next to the search field in order to use the feature.
When you snap a short image of something like a chair, flower, or animal, Google returns comparable results. It's a fantastic approach to recognise unidentified items, but it also works with words.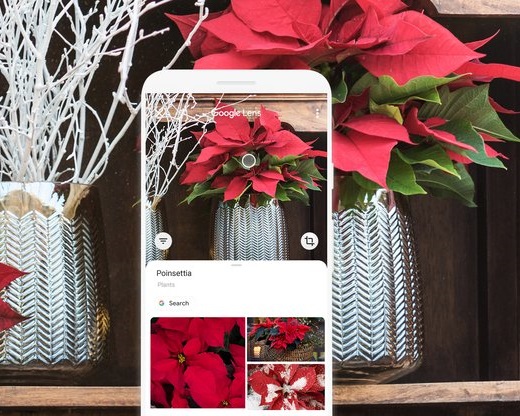 The words are scanned when you pick text at the bottom, allowing you to search for or copy them to a notepad. Google will translate any text that isn't in your native tongue.
Searching with Google Lens
With the most recent Google Lens upgrade, you can now focus your search by using both photos and text queries. Taking a short photo of the thing is still the first inquiry, but you may add further inquiries by swiping up and tapping the + Add to your search icon.
You may use Google Lens to analyse a clothing image, for instance. There should be some results, however when you use the new function and add the term green, the only green gowns in that style are displayed.
But it applies to more than simply clothes. a, in the theaer, the er the o on the face the ino………………… The ideal method for caring for the plant should be what comes next.
Google claims that using multisearch, you may inquire about an object in your immediate vicinity or focus your search based on its colour, brand, or other visual characteristics. Here are a few examples of useful uses:
Screenshot a chic orange outfit and type "green" into the search bar to discover it in a different shade.
To select a table that matches your dining set, take a picture of it and add the word "coffee table" to the search bar.
Simply snap a photo of your rosemary plant and tag it with the phrase "care instructions."
.It's not yet completely functioning because the additional capability is still in the beta stage in the United States. But according to Google, you should always obtain the finest outcomes while purchasing.
The rise in "Sunflower bathing suit" searches recently may not be a coincidence. Florals and the colour green appear to be the must-have goods, according to a different blog article on the fashion trends warming up for spring.
Do you want a handbag with flowers on it? You are not alone, as Google recently saw a 140% rise in searches for this vogue trend. In addition, the number of searches for "green glitter nails" increased by 130%, while those for "green Prada shoes" increased by 50%.